Nino Abstract Consulting, LLC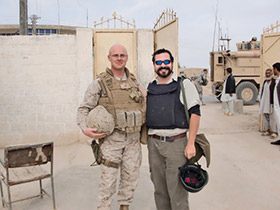 Our goal is to produce resonance between military and civilian communities as they relate to humanitarian assistance, conflict prevention and mitigation, disaster management countering violent extremism, counter-insurgency, post-conflict stabilization and reconstruction and security sector reform. We accomplish this through our framework of analysis to assist the client in bridging their needs to difficult programmatic scenarios in post and current conflict scenarios.
---
United in Isolation
HerNet Television will successfully be hosting 45 Episodes of "United in Isolation" With national and international leaders from all Over the World.
Watch Live on our social platforms
#CoronaFightHerNet #Durthekekache #UnitedInIsolation #AlishaPradhan #HerNetTV #ninoabstract
Topic: "Covid-19 Challenges of Global army & Govt Policy, Bangladesh, USA, Uganda, Kenya"
Panelists:
Barrister Shah Ali Farhad- Special Assistant to Honorable Prime Minister of Bangladesh,
Carlo Nino, PMP – USA Former Major/USMC, Foreign Military Advisor
Judith Wamaitha – Kenyan Policy and Advocacy adviser"
Founder of HerNet TV ALISHA PRADHAN will moderate the Live.
---
St. Mary's alumnus Carlo Niño, BA 1996 and MA 2002, is interviewed by Director of Graduate Student Success, Anne Edmunds Aguirre, Ed.D., about his professional career. Carlo offers advice to St. Mary's students. Oct 11, 2019
---